SPEAKER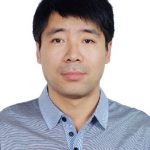 Xinhong Hei (Xi'an University of Technology)
BIO
Xinhong Hei received his B.S. degree and M.S. degree in computer science and technology from Xi'an University of Technology, Xi'an, China, in 1998 and 2003, respectively, and his Ph.D. degree from Nihon University, Tokyo, Japan, in 2008. He is a distinguished member of CCF, member of ACM and IEEE, and is currently a professor and dean with the Faculty of Computer Science and Engineering, Xi'an University of Technology, Xi'an, China. His current research interests include intelligent systems, and safety-critical system, and computer education.
TOPIC
Toward Predict the Student Grade with Decision Tree Algorithm
ABSTRACT
With the rapid development of online open courses, it has become a hot issue in educational research to use learning analysis technology to explore online learning characteristics and provide support for the improvement of teaching methods and academic warning. A grade prediction model based on decision tree algorithm according to students' previous learning behavior is designed in this talk. Firstly, ID3, C4.5 and CART classification algorithm are used to construct the initial grade prediction model for the pre-processed learning behavior data set. Secondly, in order to prevent over-fitting, pruning set is used to conduct pruning on the initial grade prediction model. Finally, the performance of three grade prediction models is evaluated by test data set. Experimental results indicate that the grade prediction model constructed by ID3 algorithm has better performance than that constructed by other two algorithms.
---
SPEAKER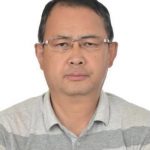 Zhijun Yang (Yunnan institute of educational sciences)
BIO
Yang Zhijun, professor, master tutor, yunnan province, vice President of the institute of education science, experts, provincial government allowance was awarded the "technology innovation talent" in yunnan province, China education technology association executive director of the information technology education professional committee, the Chinese society of education director of elementary and middle schools information technology education professional committee, advisory committee of education system reform, education informatization in yunnan expert committee member of computer science and technology of yunnan province, deputy director of the professional teaching steering committee.He graduated from the department of computer science of zhejiang university in 1990, and became the first doctor of information science in yunnan university in 2008.He was a visiting scholar at George Washington university in the United States and participated in international programs in Sweden.For a long time, he has been devoted to the research on the construction of yunnan education informatization and the application of information network technology in education, as well as the education research, education evaluation and monitoring. He has compiled the development plan of yunnan education informatization (2013-2015) and presided over the construction plan of yunnan education data center.At the same time, he has conducted in-depth research in the field of information technology, participated in one project of the national high-tech research and development plan (863 plan), presided over one project of the national natural science foundation of China, and participated in three projects.A series of achievements have been made in the process of work and research. More than 40 papers have been published in core journals and conferences at home and abroad, including journal of electronics, Tsinghua Science and Technology (journal of Tsinghua university), and Chinese audio-visual education, among which more than 20 have been included by SCI and EI, and six monographs have been published in Science press.He presided over one invention patent authorization, six public notices and two utility model patents.As the host, I won the second prize of national teaching achievement in 2018, the second prize of yunnan province science and technology award in 2013, the third prize of yunnan province information and communication science and technology award in 2015 and the third prize of yunnan province education and scientific research achievement, and the third prize of military science and technology progress of the central military commission in 2017.
TOPIC
Discussion on education quality under Internet plus
ABSTRACT
This report will discuss the hot issues of Internet + education quality, study the structure of Internet + education and its influence on education quality, and discuss the education quality problems that are commonly concerned by combining the new Internet technology. From three aspects, namely, the latest development of the Internet, the concept of education quality under the new situation and the discussion on the education quality under the Internet +, it will expound the transformation of the education quality under the Internet + from the concept to the evaluation and the process, and give the substantial problems that the Internet + education should really solve.
---
SPEAKER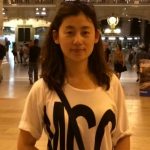 Fei Lang (Harbin University of Science and Technology)
BIO
Fei Lang graduated from university of Nottingham with a Master's degree, and Shanghai international studies university with a Doctor's degree, and sponsored visiting scholar at the University of Illinois at Chicago. She is currently an associate professor in Harbin University of Science and Technology. She has presided over many teaching and research projects of the ministry of education and provincial level, and participated in more than 10 national and other projects. She got the Second Prize in 2017 Heilongjiang Provincial Higher Education Achievement Awards "Multimodal Teaching and Research on Internet+ College English Vocabulary In-depth Knowledge", the First Prize in 2013 Heilongjiang Provincial Higher Education Achievement Awards for the project of "Research on Motivation and Input Theory", and the Second Prize in 2011 Heilongjiang Provincial Higher Education Achievement Awards for the project of "Research on Education Technology in Syllabus Design and Classroom Activities". He has published more than 10 papers on CSSCI, SCI and EI retrieval. Her research direction includes web-based English education and corpus pragmatics.
TOPIC
Social Presence's Effects on Web-based Learning of Interlanguage Pragmatics
ABSTRACT
In the learning community based on computer-mediated communication, social presence is an important concept to assess social interaction under web-based learning environment, and appears to have an effect on online learning experiences in the context of higher education. However, few studies are concerned with social presence's influence on second language acquisition. This study investigates the effects of social presence during the explicit instruction delivered via micro-blog on ILP (interlanguage pragmatics) learning. Three research questions are addressed: (1) whether students' social presence correlate with their cognition density of L2 pragmatics, (2) whether students' social presence correlate with the development of their L2 pragmatics competence, specifically in producing more appropriate expression, more target-like assessment and higher-level pragmatics awareness, and (3) whether students' social presence correlate with their online learning perceptions, including perceptions on personal relevance, authentic learning, active learning and satisfaction. To address the three research questions, this study adopted qualitative and quantitative research methods. A pretest–posttest design was applied to include two groups of learners who had the same level of English proficiency. The learners received explicit pragmatics instruction and participated online discussions delivered via micro-blog over ten weeks. In light of an extensive quantitative and qualitative data analysis and discussion, results showed that it is effective to build ILP learning environment based on micro-blog, and social presence has positive effects on L2 pragmatics cognitive density, L2 pragmatics competence development and ILP online learning perceptions. The research findings contribute to ILP teaching methodology, ILP web-based teaching design and social networks' application in the second/foreign language educating.